Windows 7/8/2008r2 As Internet Hot Spot!
Have you ever needed to share your internet connection wirelessly and found that the Windows ways are a bit hard?
This is vacations time and if you buy a USB pen you probably could use the hability to share your internet with everybody in the house instead of having to share the USB Pen itself!
Usually you think about a hardware router that supports USB pens but that's usually too expensive, or at least more expensive than FREE! :)
The solution is to use Virtual Router.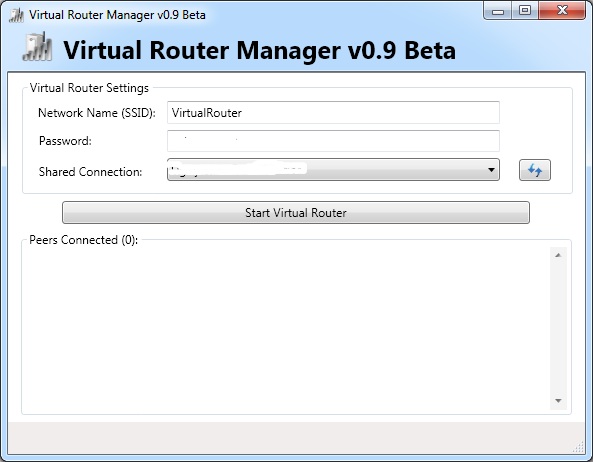 As you can see the configuration is straight forward:
Set the name of the Network (this is what will be visible to other computers)
Set the password used to connect to this network
Select the connection you want to share
Finally click Start Virtual Router
So after this, no more sharing your USB pen… Share the connection!!! :) Have fun!