Simple Automatic SQL Server Backups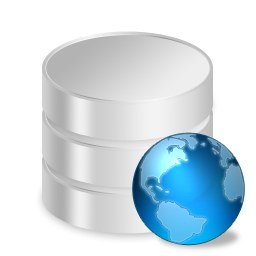 This one is nice and easy.
If you ever want to backup all your databases on an instance use the following script bellow.
I picked the original script from here and changed it to suite my needs.

I use it on a SQL Job and save the backup files to a folder under my DropBox… pure magic!
Implementation
The Job runs every day
Full backup every month and Diffs every day
The file name is the database name + year + month
Excludes all the system databases
The Script
DECLARE

 

@

name

 

VARCHAR

(

50

)

 

-- database name 




DECLARE

 

@

path

 

VARCHAR

(

256

)

 

-- path for backup files 




DECLARE

 

@

fileName

 

VARCHAR

(

256

)

 

-- filename for backup 





DECLARE

 

@

fileDate

 

VARCHAR

(

20

)

 

-- used for file name 




DECLARE

 

@

fileYear

 

VARCHAR

(

20

)

 

-- used for file name 




DECLARE

 

@

fileMonth

 

VARCHAR

(

20

)

 

-- used for file name 





SET

 

@

path

 

=

 

'DESTINATION PATH'

 



SELECT

 

@

fileDate

 

=

 

CONVERT

(

VARCHAR

(

20

),

GETDATE

(),

112

)




SELECT

 

@

fileYear

 

=

 

CAST

(

YEAR

(

GETDATE

())

 

AS

 

VARCHAR

)




SELECT

 

@

fileMonth

 

=

 

RIGHT

(

'00'

 

+

 

CAST

(

MONTH

(

GETDATE

())

 

AS

 

VARCHAR

),

 

2

)






DECLARE

 

db_cursor

 

CURSOR

 

FOR

 


SELECT

 

name

 


FROM

 

master

.

dbo

.

sysdatabases

 


WHERE

 

name

 

NOT

 

IN

 

(

'master'

,

'model'

,

'msdb'

,

'tempdb'

)

 



OPEN

 

db_cursor

 


FETCH

 

NEXT

 

FROM

 

db_cursor

 

INTO

 

@

name

 



WHILE

 

@@

FETCH_STATUS

 

=

 

0

 


BEGIN

 


SET

 

@

fileName

 

=

 

@

path

 

+

 

@

name

 

+

 

'_'

 

+

 

@

fileYear

 

+

 

@

fileMonth

 

+

 

'.BAK'

 


BACKUP

 

DATABASE

 

@

name

 

TO

 

DISK

 

=

 

@

fileName

 

WITH

 

DIFFERENTIAL





FETCH

 

NEXT

 

FROM

 

db_cursor

 

INTO

 

@

name

 


END





CLOSE

 

db_cursor

;




DEALLOCATE

 

db_cursor

;